HOW MUCH IS PILOT TRAINING COST IN THE PHILIPPINES?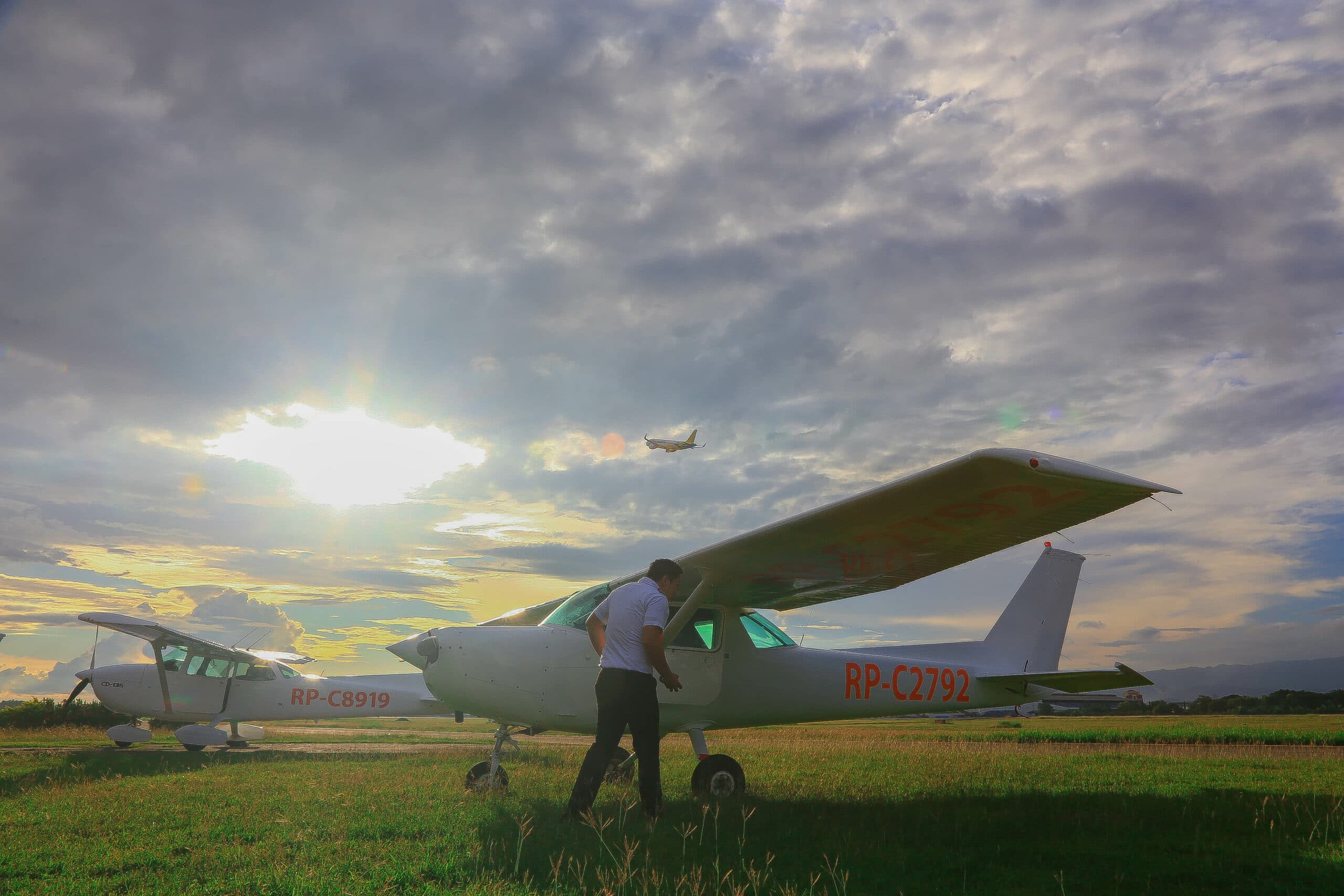 This is the most common question I do answer to all the aspiring pilots who want to come to the Philippines. This blog will give you some guidelines if you are looking to become a commercial pilot in the Philippines.
Having working experience as CFI with several flight schools in the Philippines, I surely can assure you that the Philippines is one of the most inexpensive countries for flight training if you compare it with other Asian countries.
Not only flight training but also living and food cost are reasonable to compare with any other Asian country, Europe or the USA, Canada, Australia.
I have met many fellow students from Bangladesh who graduated from here and currently working in different Regional and major Airlines in Bangladesh. If you do want to be a pilot just for recreation, you can take only a Private Pilot Course (PPL) which will cost you less.
To join PPL
Course, you must have the followings:
Minimum 17 years old.
Good in English communication (speaking, reading and writing skill)
Hold Class 2 Medical Certificate
Pass ATO Knowledge Test (10 subjects)
Pass ATO Practical Flight Test (Checkride)
Having a Private Pilot License (PPL) will allow you to fly with your friends, family, and relatives. But you are not allowed to get compensation for your flying skills. In order to get a PPL license you only need to fly an average of 40-50 hours of total flight time which may cost you around $11,000 USD to $15,000 USD depending on what type of aircraft (Cessna152/172) you would like to fly.
Once you get your PPL and you become interested to work as Commercial Pilot, you need to take another additional 100 hours of flight training. I heard the question "Sir, can I miss PPL and sign up for CPL directly?" Well, the answer is "NO!". You have to take it to step by step one at a time. You start with SPL and fly 40-50 hours, then apply for PPL. Once you have PPL, fly 100 hours additional to apply for CPL.
To enroll in the CPL course you must have the following:
At least 18 years of
age
Hold a Private Pilot License
Good in English skill
Valid Class 1 Medical
Certificate
Pass ATO Knowledge
Test (10 subjects)
Pass ATO Practical
Flight Test (Check ride flight)
Having a CPL license will allow you to fly with passengers and cargo and get paid for it. But only CPL will not allow you to join Airlines. You need to take an Instrument rating training course (IR). And this course needs an additional 40 hours of flight time. Once you have the training you can be Instrument rated Commercial pilot (CPL/IR) and you are good to apply in Airlines at home or abroad. Sometimes you need to have the patience for airline vacancies and by the meantime, you may work in small charter/corporate companies to build flying experience.
Let's get to the main point. How much would all this training cost in the Philippines?
Perhaps you are thinking of becoming a pilot in the Philippines needs 60/70 lakh bd Taka but it's quite cheaper than what you think. but you need to spend your money wisely.
Here is an approximate quotation for your flight training in the Philippines if you take them individually.
Private Pilot license ( Cessna 172) = 40-50 hours = $12,000 USD
Commercial Pilot License (Cessna 172) = 100-110 hours = $33,000 USD
IFR rating (Cessna 172) = 40 hours = $10000
Total training (Cessna 172) = 190-200 hours = $ 55,000 USD
But Total training cost (PPL,CPL,IR) with Cessna 152 would be cheaper which is around $45,000 USD
This total of $ 55,000 USD would cost you if you take the training individually and
sometimes it may cost even more around $60,000 USD depending on your total flying hours and type of aircraft (Cessna 152, Cessna 172 or Piper )!
This is why I suggest you should choose an integrated course curriculum or a package program (PPL, CPL/IR) which would cost you lesser around $45,000 USD. This saves a lot of money which is around $10,000 USD! And normally an integrated course includes your ground training, flight training, Visa fees, Pilot kits and all other academy costs which is one of your biggest advantages.
Now let's worry about training duration and your budget for living and food in the Philippines. Normally the total training duration from SPL to PPL, CPL/IR will be around a maximum of 16-18 months. A good academy will not rush you through your training program but will give you enough time to prepare well in the ground school and flight lesson.
From my perspective, accommodation and food are cheap in the Philippines than any other Asian/European country. You can rent a house here monthly for $150 to $200 USD. Food and transportation will barely cost you an additional average of $150 to $200 USD. So if you spend $300 to $400 USD monthly for your living and food, it would cost you a total of around $5000 to $7000 USD which is more than enough for your entire stay in the Philippines during training.
TO SUM UP TOTAL
(living, food, training, and others) = $45,000 + ($5,000 to $7,000) = $50,000
to $52,000 of total Investment.
At last, I want to talk about your Physical fitness. Aspiring pilot candidates should have the following:
No major lung issues.
20/20 eyesight corrected with eyeglasses.
No heart disease.
Normal blood pressure.
No fainting issues due to any other health issues.
Not dependent on any illegal drugs.
No major hearing problems (up to 35 decibels of hearing loss).
No severe headaches issues which are untreatable.
No history of epilepsy.
If diabetic, no insulin dependency
No alcohol dependency.
No color blindness. Read my other BLOG about the colorblind test!
No history of mental illness.
Not anemic or having phobia or fear of heights.
No sexually transmitted disease (HIV/AIDS)
No arthritis, osteoporosis, and other joint disorders.
No recurrent infections.
No nervous system issues/disorders.
Tips
from the experienced pilot:
Becoming a successful pilot is not about only having flying skills, rather it's about the right attitude and professionalism. You need to have the following if you want to be successful in the Aviation industry.
PASSION: If you want to become a pilot only for a high salary, this won't make you a good pilot because at a certain point you might give up and be tired enough to lose interest completely. You need to love what you would do and have a deep passion for flying.
DETERMINED
and DILIGENT: The path of becoming an airline pilot has no shortcut. You need
to be patient enough to learn and sometimes gather experience working elsewhere.
WELL-ORGANIZED: To become a pilot, you need to start organizing yourself from your home. If you can't be organized simply at your home, you cannot be organized in an aircraft cockpit! A good pilot is always disciplined, punctual, good in communication, excellent at problem-solving, good and quick in judgment, has good depth in perception, quick in taking action, good at risk management and last but not the least have good situational awareness.
AUTHOR
Capt. Anwar Parvez
Certified Flight and Ground instructor