How to become a commercial pilot in Bangladesh – A complete Guide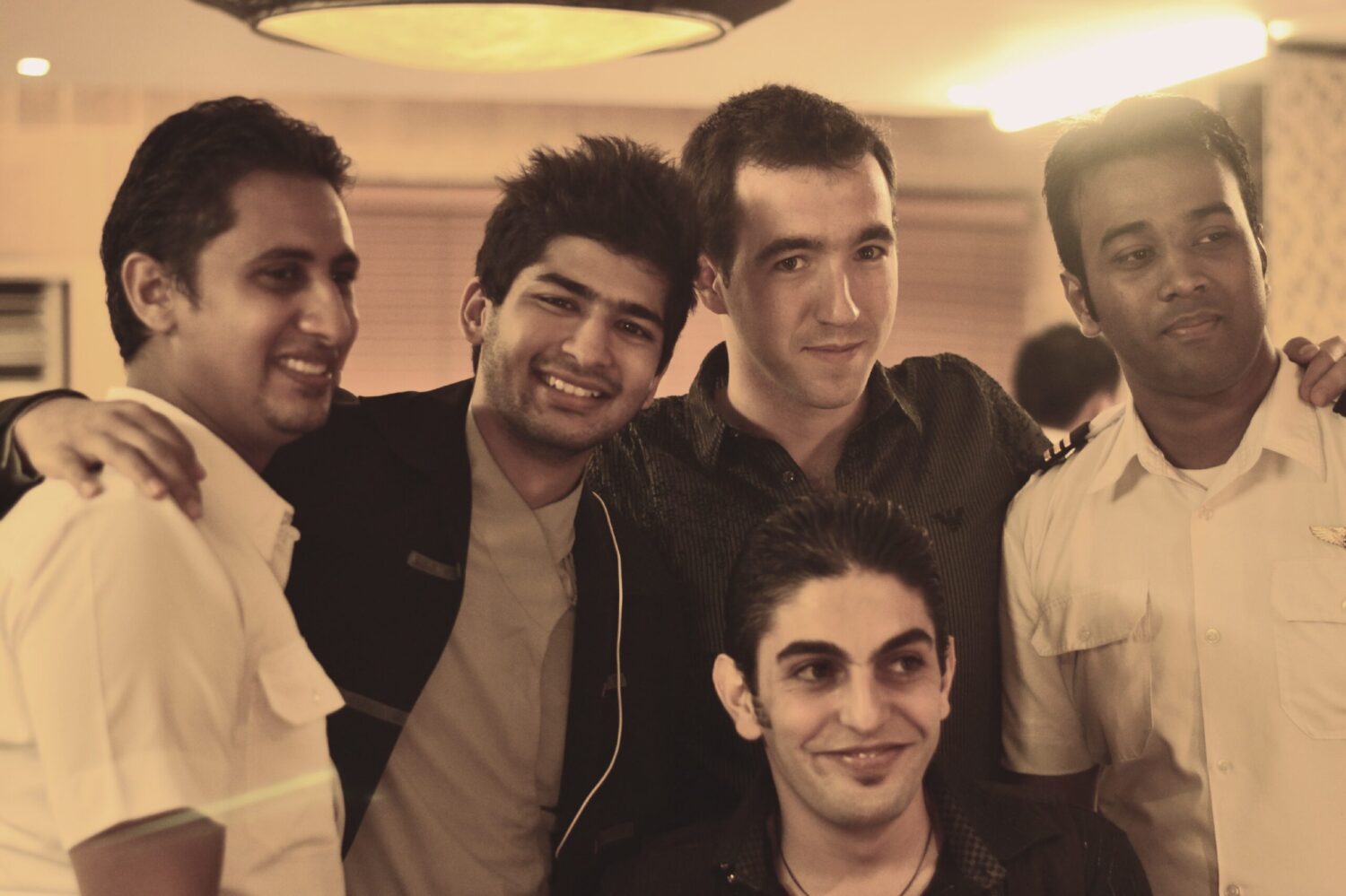 Bangladesh is a small country in the years to come with the fast-growing aviation industry. A few years ago, parents made four career choices for their children: doctor, engineer, military, and pilot. With a population of around 160 million people in the country, most students pursue medical or engineering studies after their high school and college education. Some who are chosen go to military careers. Nowadays, the country has countless career choices and education over there is inexpensive.
Coming to the point of becoming a pilot in Bangladesh is a dream of many young students and a few can pursue this career because it is expensive to enroll in pilot school compared to other study options in the country.
We are receiving a lot of questions from many aspiring students about how to become a commercial pilot in Bangladesh. I'll give you the details in this blog, step by step.
There are four airlines in Bangladesh, including a few cargo and charter companies. Most pilot students want to pursue their career after completion of their training from flight school in these four airlines – Biman Bangladesh Airlines, Regent Airways, US-Bangla Airlines and, Novoair.
The reasons why many want to choose this career because becoming a commercial pilot has an amazing career, it has the best office view with free travel around the world, and it is considered an elite career as a pilot profession.
Let's start with the basic requirements for enrolling in a Bangladesh flying school!
Age Requirements: You must be at least 18 years of age to enroll in the Commercial Pilot Training Program (CPL). However, at the age of 17, you can start your private pilot training (PPL). You should know that most pilots can operate up to 67 years of age following the International Civil Aviation Regulation (ICAO). However, this may vary between airlines and airlines in Bangladesh. Most pilots retire at 60 to 65 years of age. So, it's never too late to apply to be a pilot. If you're looking to be an airline pilot in Bangladesh, it's best to complete your training before you reach the age of 40.
Education requirements: To apply for a Commercial Pilot license, Student pilots need to complete a minimum of 12th grade equivalent to HSC, A level, GED, or any Diploma course. However, you may also apply after graduation degree from your college or university.
English Competency: English communication skills are important to be enrolled in a pilot training course because the international civil aviation authority (ICAO) maintains the minimum standard for Aviation Level Four (4). If you want to apply in Australia, the US, or Canada, it is good to have an IELTS score of 6 or above. Nevertheless, the Philippines doesn't require any IELTS band score because the flight school here provides an Aviation English course for the students who are weak in English. Each pilot student must therefore have the ability to write, speak, listen , and a better understanding of English.
Financial Capability: You need to be financially able to bear the total cost of training and living for 14 to 20 months before you decide to enroll in a flying school abroad. However, if you want to do your training in Bangladesh, it may take up to 3 to 4 years to complete your training. You may contact us via e-mail or call for advice on training costs abroad.
Medical Requirements:

You should not have any severe health problem (i.e vertigo, epilepsy, HIV, broken bones, major surgeries, or color blind)
Your Eyesight Vision & Color vision should be within the normal range (Glasses/corrective lenses are allowed)
You cannot have any blood disease (Medical Test checks your hemoglobin values & Cholesterol level)
Your urine test needs to be checked for sugar level & drug dependency.
A Hearing test (hearing through an audiogram if within normal range)
Dental check for a cavity or any other dental disease which may cause pain and affect pilot operating skills.
You should not have any insulin dependency (if you are diabetic)
No heart problems & requires normal ECG.
No history of mental disorder.
No nervous system disorders.
Overall General health check to consider for any other major health issues which may affect your skill to safely operate an airplane.
For Details about Medical requirements Click this blog here!
Height Requirements: There are no height requirements for pilots by the regulations of the International Civil Aviation Organization (ICAO). However, it depends on Flight School & Airlines' requirements to hire pilots. Most companies hire pilots in this range from 153 cm to 203 cm. But there are exceptions to this. If you are extremely tall or short, Airlines will ensure that your height can still allow you to reach and operate all aircraft controls safely.
Weight Requirements: There are some airlines that require your body mass index to be equal to or less than 35. Therefore, if you want to be a commercial pilot in some major airlines, you need to keep track of your body weight. However, if you have a BMI above 35, risk factors must be tested in your cardiovascular system. It is highly recommended to enroll in a fitness center for regular exercise and to maintain a healthy diet.
Note: You can use this formula to calculate BMI = Weight (kg) / Height (m)²
Now, Let's talk about the steps of your commercial pilot training.
1. Student Pilot License/Authorization (SPL or SPA)
This pilot lice nse requires you to be able to fly an aircraft as a student pilot. You need this license to complete 40 to 50 hours of flight time under the supervision of a certified instructor. You can then apply for a PPL license in the Civil Aviation Authority. The SPL shall be valid for a period of 24 months. For SPL, a Second-Class Pilot Medical Certificate is required.
2. Private Pilot License (PPL)
You have the privilege of exploring different airports on your own, participating in search and rescue missions and other personal activities once you have a private pilot license. A private pilot cannot, however, fly and be paid as a pilot to hire.
To obtain this license, you need to pass all subjects in the PPL course study (usually 10 subjects). You also need a minimum of 40 hours of flying experience. Requirements for obtaining a PPL license are as follows:
17 years of age
10th-grade Graduate (12th grade/HSC/A level for Bangladesh)
2nd Class Medical Certificate
Flight hours (at least 40 hours)
Police Clearance
Passed CAAP Knowledge test (10 subjects)
Passed CAAP Practical Flight Test and Oral Examination (Check ride)
Radio License (Radiotelephony)
3. Commercial Pilot License (CPL)
To obtain a Commercial Pilot License, you must first have a Private Pilot License. This means that you cannot become a commercial pilot unless you have a private pilot license. CPL is going to help you get a job and get paid as a pilot. You will need at least 150 hours of total flying time if you have flown from a Flying School / Academy which has a Civil Aviation approved training course, or 200 hours if you have flown from a flying club. The requirements for a CPL license are as follows:
18 years of age
10th grade High School (12th grade/HSC/A level for Bangladesh)
1st Class Medical Certificate
Flight hours (150 hours from approved training school / 200 hours from club)
Police Clearance
Passed CAAP Knowledge test (10 subjects)
Passed CAAP Practical Flight Test and Oral Examination (Check ride)
English Language Proficiency Level 4
Radio License
4. Instrument Rating (IR)
Instrument Rating (IR) allows you to fly under low-visibility conditions called IFR (Ex: Night Flying, or Flying inside the clouds) In order to have Instrument Rating, you must first have a Private Pilot License. You need a minimum of 40 hours of total instrument flying time (Actual & Simulator). The requirements for IR ratings are as follows:
PPL License
2nd Class Medical Certificate
Instrument Flight hours (40 hours IFR)
Passed CAAP Knowledge test
Passed CAAP Practical Flight Test and Oral Examination (Check ride)
English Language Proficiency Level 4
Radio License
After you graduate, the first thing you need to think about is the Career options, and here are the pilot jobs you might consider.
1. Mainline airlines first officer
This career allows you to take passengers to different destinations around the world. Examples of mainline carriers include Emirates, Cathay Pacific, Asiana Airlines, Philippines Airlines, Malaysian Airlines, Lufthansa, and Vietnam Airlines. Mainline Airlines is paying its pilots a higher salary than other airlines. Demand and requirements for pilot jobs may vary from airline to airline.
2. Regional airline first officer
These pilot jobs are more domestic or cover a region, Passengers from smaller cities to main hubs are flying domestically on a smaller carrier operating "regional" under one or more big brands. Air Swift, Sky jet, SilkAir, Cathay Dragon are just a few examples. Initially, most Pilot graduates apply for FO positions for these types of Airlines.
3. Low cost carrier airline pilot
These pilot jobs are more domestic or cover the region, Passengers from smaller cities to major hubs fly domestically to a smaller carrier operating "regional" under one or more major brands. Air Swift, Sky jet, SilkAir, Cathay Dragon are just a few examples of this. Initially, the majority of pilot graduates apply for first officer (FO) positions for this type of airline.
4. Corporate pilot
Corporate Pilot is a General Aviation Pilot Classification, Pilots that are classified as private business commercial aircraft carrying passengers, such as company executives. Pilots are normally rated in multiple types of commercial aircraft and engaged in unscheduled flight activities. Pilot pay is lucrative for corporate aviation.
5. Charter pilot (air taxi)
There is no set schedule and it is also known as the hire service. These pilots fly passengers and small cargo as required by the service, but normally during the daylight hours, the aircraft is single-engine aircraft. Flights are mostly short, and the pilots can count on their return at the end of the day. Pilot salaries may vary from one charter company to another depending on the type of aircraft and cargo.
6. Freight airline pilot
Freight carrier pilots, such as FedEx or UPS, may have fewer pilot certification requirements than some other pilot career options. Pilots in major cargo operations can join large body aircraft more easily and receive higher pay. The number of different small freight carriers around the world is also increasing due to higher demand for freight operations.
7. Fight & ground instructor
To become a flight & ground instructor, the preparation you are going through includes the study of strategies such as instructional design, different flying theories, and extensive exposure to commercial pilot studies. As a qualified instructor pilot, you are allowed to teach in flight school, become a private instructor, and maybe teach in an airline. The instructor pilots are just the most brilliant candidates in the academy who are passionate about teaching pilots.
8. Air ambulance pilot
With patients and life-critical assistance and organs, these pilots are flying across the planet. It isn't your average job to be an air ambulance pilot. Pilots may operate on many schedules and are expected to travel for substantial periods, fly to various locations and stay overnight, depending on the job. The salary range is also lucrative for this career option.
9. Agricultural pilot
Ag Pilots Sprinkle chemicals across agricultural land. They are also referred to as crop dusters & aerial applicators, performing agricultural-related flying jobs. These pilots fly at low levels with heavy loads in a daily pattern, avoiding trees, power lines, fences, and other obstructions. Ag pilots need good flying skills, the ability to interpret and calculate flight plans, excellent concentration skills, good communication skills for a variety of people, planning, and decision-making skills.
10. Bush pilot
The Bush pilot safely operates light to medium-sized aircraft in and off locations that most other pilots usually consider to be 'marginal,' 'too dangerous', or 'impossible' to use. These areas are generally inaccessible to most aircraft and other means of transportation. The most common aircraft in bush flight are Quest Kodiaks, Pilatus Porters, PC-12s, and Caravans. Flying Bush is common in Papua New Guinea, South Africa, Indonesia, etc.
In Bangladesh, pilots are paid an average salary from $3,000 USD (2.5 lakh BD Taka) to $9,000 USD (8 lakh BD taka). Some airlines are paying these salaries with a lot of benefits.
I'm going to give you some guidance and tips on how to choose the right Flight Academy for your future Pilot Training.
1. Academy & Location
You need to be smart to choose the right flight academy that matches your budget. Suitable location, weather, and living environment are also important factors, you should consider selecting a good flight school. Having the right decision will save you a lot of money and time.
2. Training period
The duration of the training may vary from one academy to another in different countries. It takes about 3 years to complete your training at most of the flight schools in Bangladesh. If you are enrolled in an Integrated Flight Training Course, you can complete your commercial pilot training course on average for a minimum of 15 months to a maximum of 24 months. But you should know that an Integrated Flight Training Course is a full-time intensive course program and a fast-paced high-level training course. So, you need to adapt yourself to the academy's fast learning curve. It is also very important to be punctual, dedicated, and fully available during the entire training phase because delaying flight training can increase your overall training costs.
3. Training Aircraft
There are several different kinds of aircraft for training. It can vary from school to school. In general, the type of aircraft you can consider for your training is such as Cessna 152/172, G1000, Piper Seneca, Baron 58, Red Bird Simulator. The ratio between the number of training aircraft and the number of student pilots is an important factor in estimating the time required to complete your flight school training. It is also important to keep in mind that the number of Instructors available also gives you a general idea of the training quality standard in your chosen flight school. The reason is that more instructor availability is always better than having a few very busy instructors around. You should also ask the school about the aircraft maintenance department because this will give you general ideas about the safety features of the training aircraft. Keep in mind that the age of the aircraft (old aircraft) does not necessarily relate to its safety and risk assessment, but good maintenance.
4. Pilot Career Requirements for your Country
It's important to research the requirements in your country because requirements to apply for a pilot job can vary in different countries for different aviation careers. If you are already a graduated commercial pilot, you need to go through various knowledge and skill tests to pass a Job interview. General aviation and low-cost regional air carrier in most of the countries require a minimum of 200 to 250 hours of flight time for hiring pilots with a valid Commercial pilot license (CPL) with Instruments rating (IR). However, some airlines also require a Multi-engine rating (MER) which gives you an advantage. Nowadays, a few airlines may also ask for a self-sponsored Type Rating program which can be sometimes costly depending on the type of airplane in the airlines such as Boeing 737, ATR 72, Airbus 320, Dash8 or Q400 and many more.
5. Budget Analysis
Here come the most important tips. You must do a complete analysis of the overall budget of your training at your chosen flying academy, which may also include accommodation, food, and miscellaneous costs. Please note that the planning for your total budget varies greatly depending on your interest, country of choice, aviation goal, and the number of total flying hours required by the civil aviation authority of the country. Some flight schools in a few countries may also offer financial assistance and a loan program to their nationals. You should also research part-time work if that can work for you to manage your living expenses.
6. Opportunity Oriented Countries
Choosing the right country for you is crucial to pilot training. Research should begin at the aviation school of your own country first. You need to inquire about the cost of flight training, the training period, the type and availability of aircraft, the total number of aircraft and the total number of instructors, etc. You will be able to compare training standards in other countries such as Australia, the Philippines, Canada, New Zealand, South Africa, USA, etc. to meet your experience and with the tips above.
Before you join a flight school, you should decide on your long-term goals for aviation. Some pilots just want to be a private pilot to fly with family and friends in their free time. You only need a Private Pilot License (PPL) for this. If you want to be an airline pilot, you need to have a commercial pilot license (CPL). Some airlines have an airline program of their own. So, you should also be looking at those airlines that have a cadet pilot program. It is also important to know which flight schools have a good reputation and which flight school students are getting hired easily in local airlines. A good aspiring pilot will also research what aircraft or fleet the local airlines have and how many newer fleets those airlines will receive in the coming years.
Write your Comment below who are reading this blog becoming a pilot in Bangladesh, hope to see you in the sky with us soon!
AUTHOR
Capt. Anwar Parvez
Bangladeshi Flight Instructor (CFI / CGI)