Pilot Training Requirements in the Philippines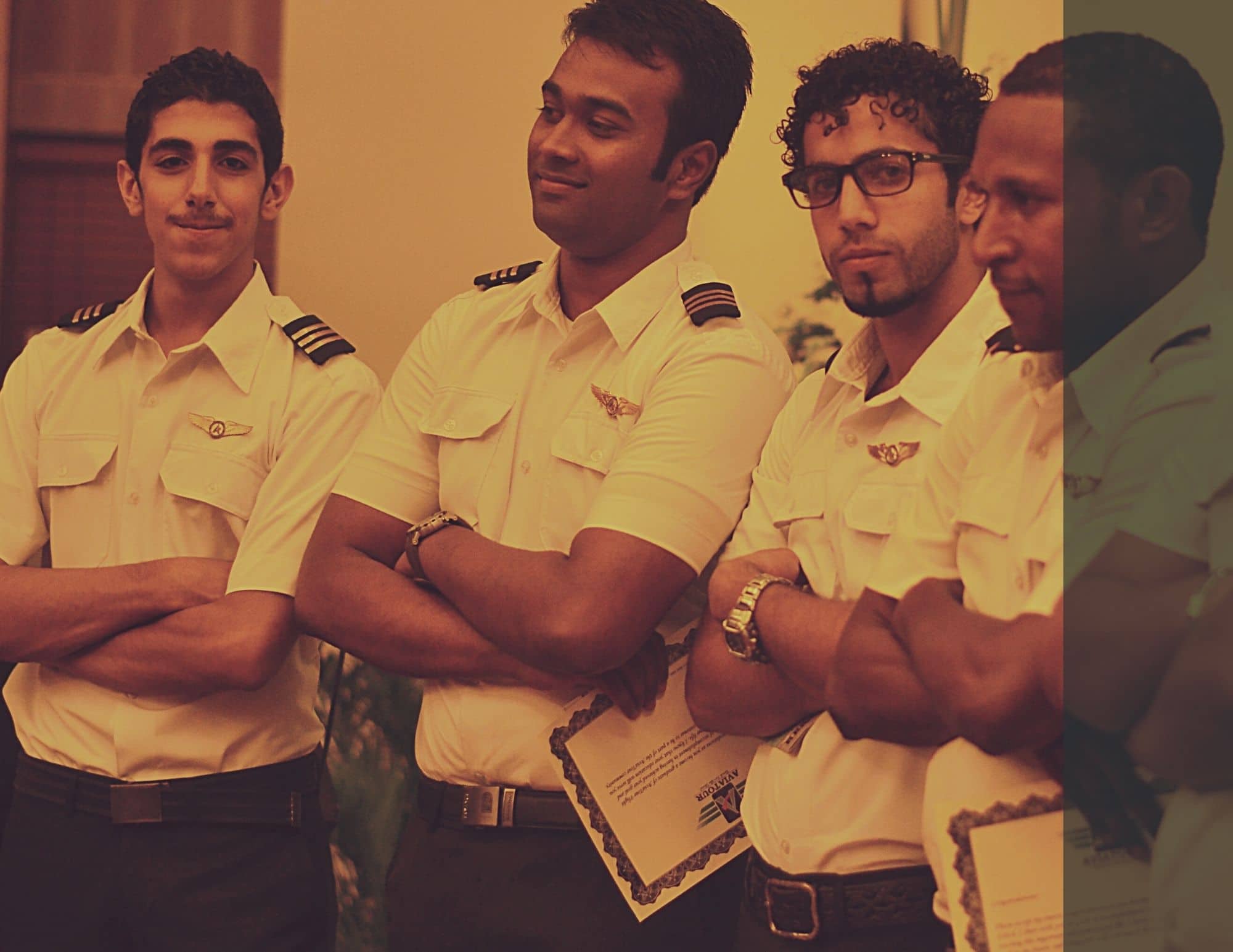 If you are considering taking your pilot training in the Philippines, this post may provide you with general ideas on basic requirements to qualify as a commercial pilot. It's not at all complex to enroll in a flight school, and you don't need to have a high qualification background. The requirements are fairly simple.
In this blog post, I will discuss the barriers and confusion regarding the Philippines pilot training course admission requirements.
There are many interested students who get misguided because they get their advice from people who are not real-life pilots. If you're not in Aviation, you won't be aware of the risks and benefits of becoming a pilot.
Let's start with Money Investment!
Because you may already have heard of becoming a pilot is expensive. First, to become a commercial pilot in the Philippines you need to have a minimum budget of 50k USD. Cost may vary depending on your total flying hours, school choice, choice of training aircraft, and flying school location. Some aviation school will charge you 60k to 75k USD for the same training where another school cost 45k to 50k USD. What do you think of the reasons for this enormous cost difference? It's because of the quality of training and aircraft types and models. Keep in mind that, flying an aircraft is costly because the aviation school has to pay for its aircraft maintenance regular basis, they spend on aircraft various documentation approved by Civil aviation authority. They also have to pay for your Instructors for your flight lessons.
Now Let's talk about Age Requirements to become a pilot!
To become a commercial pilot in the Philippines you have to be at least 18 years of age. However, at the age of even 16, you can start your training because acquiring a student pilot license (SPL) requires that you be at least 16 years old. You may apply for your Private Pilot License (PPL) when you are 17. Knowing that pilots can work up to the age of 67 is important. So, basically, to become a commercial pilot, it is never too late to apply. But when you're looking to be an airline pilot, it's better to finish your training before you're 40 years old. Because some airlines don't want to hire fresh graduate pilots if you've already reached age 40.
Let 's talk about the educational criteria of becoming a commercial pilot!
Most flight schools in different countries accept pilot students after finishing high school (10th grade). However, some flying schools and airlines are asking for at least 12th grade equivalent education. It could be HSC, A level, GED, Diploma Graduate. Some major airlines also require you to obtain a graduation certificate. It's an advantage to have a degree if you're applying for major airlines.
English Competency is a must!
A lot of students asked me, "Sir, do I need to be good in English to be a pilot?". For those who are weak in English, it is very important to note that English communication skills are a must to enroll in any good pilot training academy. The International Civil Aviation Authority (ICAO) also maintains the minimum Aviation English standard (ICAO level 4) for all student and commercial pilots. Therefore, every student must have the ability to write, speak, listen, and understand English well. If you're interested in enrolling in a flying academy in the Philippines, you don't need to have IELTS Grade 6 or 7 but you must have an average result in English at your high school or college level.
Financial Capability is most crucial!
Before you contact a flying school for admission, ask yourself and your sponsors if you are financially able to bear the total cost of training in the Philippines ranging from USD 50k to USD 75k and the cost of living in the Philippines for 14 to 20 months would be about another USD 6k to USD 8k additional. I have seen a few students who are enrolled in a flying school without an analysis of the total budget and suffer to complete their training. In most cases, students get suspended in the middle of their training due to the failure of payment in the flying school. I suggest that you prepare at least USD 25k to USD 30k in your bank ready before you enter any flight training program abroad.
Medical requirements to consider!
I have posted a blog about medical requirements to be aware of enrolling in a flight school. Here I will write about some important medical issues again to consider becoming a pilot.
NO severe health problem (i.e vertigo, epilepsy, HIV virus, broken bones, major surgeries or color blind)
Eyesight Vision & Color vision is within the normal range (Glasses/corrective lenses are allowed)
No blood disease (Medical Test checks your hemoglobin values & Cholesterol level)
Urine test to check your sugar level & drug dependency.
A hearing test (hearing through an audiogram if within normal range)
Dental check for a cavity or any other dental disease which may cause pain and affect pilot operating skills.
No insulin dependency (if you are diabetic)
No heart problems & requires normal ECG.
No history of mental disorder.
No nervous system disorders.
Overall General health check to consider for any other major health issues which may affect your skill to safely operate an airplane.
To know more read "MEDICAL REQUIREMENTS TO BECOME COMMERCIAL PILOT".
Let's talk about Heights to become a pilot!
A lot of student pilots get confused about height requirements for commercial pilots. To all of you, there are none Height requirements for pilots provided by the Civil Aviation Authority. It sometimes depends on different Flight School & Airlines by their own standards and requirements for hiring pilots. Most companies hire pilots within the range of 153 cm to 203 cm. Exceptions are allowed if you can safely reach and operate all airplane controls.
Weight Requirements for pilot students!
Weight and height ratios are important if you consider yourself to be a commercial airline pilot. But flight schools are less strict about weight requirements for trainee pilots unless you do not have any major health issues. Some airlines require your body mass index to be equal to or below 35. However, if you have a BMI above 35, risk factors must be tested in your cardiovascular system. It is highly recommended to enroll in a fitness center for regular exercise and to maintain a healthy diet.
Note: This formula can be used to calculate BMI = Weight (kg)/Height (m)2.
To sum up for General Requirements to become a commercial pilot:
18 years of age
High school graduate
Not color blind
Physically fit with no severe health issues
English competency and
Enough budget!!
If you want to know more about Pilot Licenses, you may read my other blog here! WHAT ARE THE DIFFERENT TYPES OF PILOT LICENSES?
AUTHOR
Capt. Anwar Parvez
Certified Flight and Ground instructor