PILOT SALARY- HOW MUCH DOES A PILOT EARN?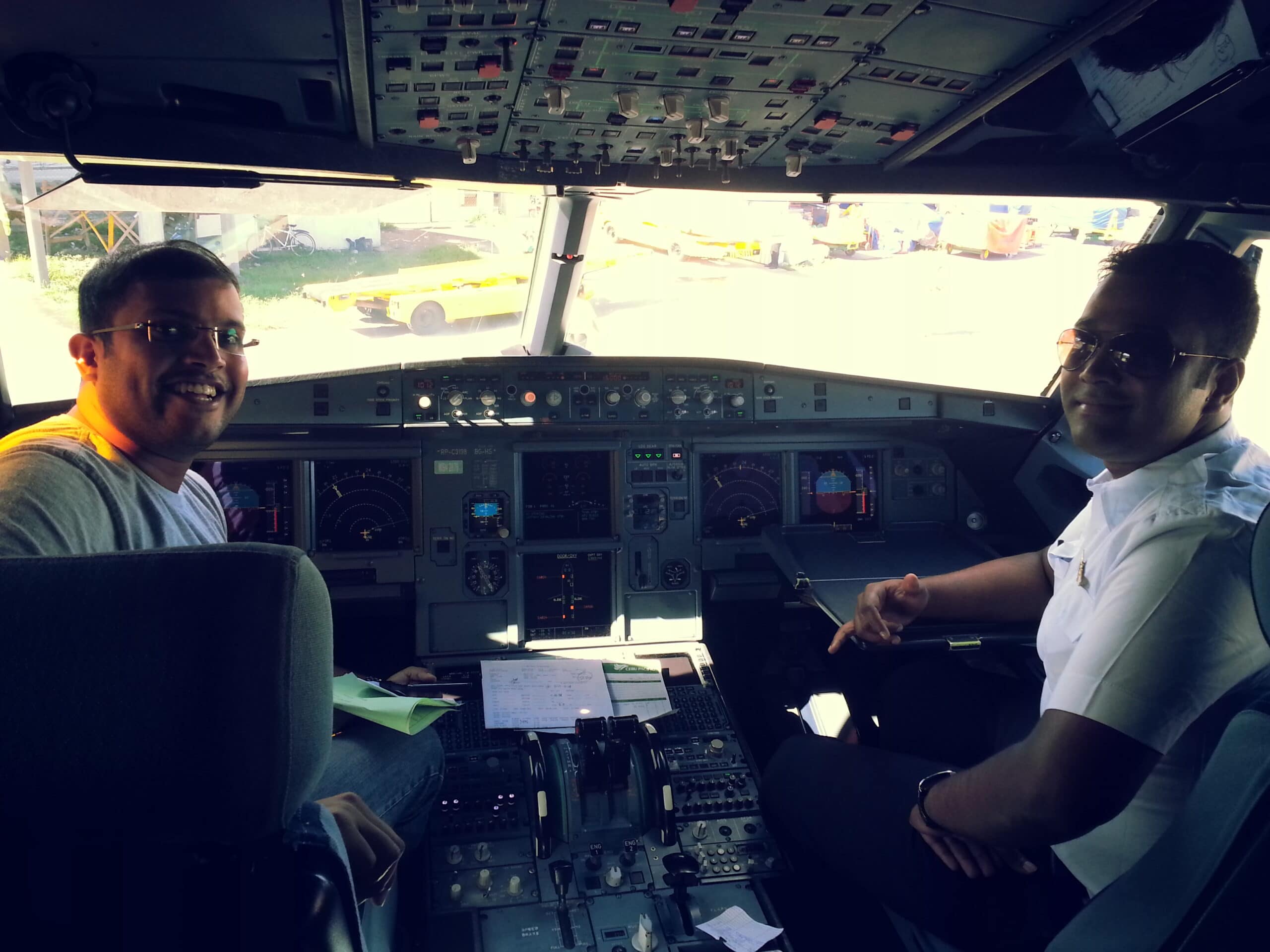 Is a lot of money worth investing in being a pilot? What is the average salary of a pilot? These are the most common question I answer to many of my aspiring student pilots. In my blog, I would like to tell you a little detail about the pilot salary in Asian countries.
When you start working as a pilot, you might be earning a lot of money or an average salary depending on many factors, terms and conditions such as Airplane type, Position (FO/CAPTAIN), Location, Age, Seniority, Experience, Demand of pilots and etc.
SALARY RANGE IN AIRLINES IN BANGLADESH
Working in Bangladesh, the pilot salary can vary depending on the type of Airplane (ATR72/Q400/BOEING737) and type of Airlines (Regional/Flag carrier). If you start your career as a First Officer (FO) in a regional airline in Bangladesh, your salary range might start from $2,500 USD to $7,000 USD. Once you are upgraded in the left seat for a Captain position, you may expect to get paid a range from $8,000 USD to $15,000 USD. Remember that the average pay is higher in flag career Airlines than any regional or budget airlines. It also depends on your contract and seniority in the Airlines.
SALARY RANGE IN AIRLINES IN THE PHILIPPINES, INDONESIA, VIETNAM, INDIA
Other Airlines in Asian countries mentioned above pay higher than the Airlines in Bangladesh. Because in these countries, the pilots are busier and fly frequently long domestic and international routes (average 5-6 routes daily) when comparing with relatively smaller countries such as Bangladesh, Nepal, Myanmar. Airlines in the Philippines and Indonesia also have a wide range of new fleets of many different models. The most popular models are ATR72-600, Bombardier Q400 NextGen, Airbus (A320-200, A321neo, A321XLR, A330 300-900neo, A350-900) and Boeing 777-300ER.
To be qualified and lucky enough to fly one of their fleet as First officer(FO), you will earn an average of $5,000 – $10,000 USD net a month or $20,000 USD net a month in a position of a Captain. Sometimes Pilots in times of high demand can negotiate with Airlines to get paid better salaries with better terms and conditions such as free accommodation, transportation, etc. Airlines also increase the salaries and other benefits once you gain experience over the years and become a senior pilot.
SALARY RANGE IN SMALLER AVIATION COMPANY
Working in a small charter company as a charter pilot or working in a Flying Academy as an Instructor is a completely different story because many pilots working in those companies are to gather knowledge and gain more flight experience. These companies also sometimes provide you flexible flight schedule at your convenience. You will be given different types of Single and twin engines (Cessna caravan, Piper Aztec, etc.) for charter flights. You should know that working in general aviation is completely fun with lesser responsibilities. Over the years, I have seen many pilots working in General Aviation for many years and they are happy with their salary and lifestyle. The pay is not that bad and it varies from $1,500 USD – $4,000 USD depending on your knowledge of the aircraft, teaching experience, having multiple type ratings, seniority in the company, and flying experience. Remember that the time you spend with a company matters always because the first couple of years pilots don't earn really big but after a while, the pay substantially increases way beyond.
SALARY RANGE IN BUSINESS AVIATION (CORPORATE PILOT)
Becoming a pilot in Business jets could be the dream of many pilots because salaries can be extremely high. But those Pilots are sometimes away from home for an extended period of time and most corporate pilots receive extra pay even for the time not being in duty. The pay is normally tax-free and even sometimes they receive a good amount of tips from the VIP passengers on a regular basis. The good thing is this extra pay is not calculated in their net salary and it increases the pilot's salary substantially.
A pilot flying Gulfstream 700 can earn five times bigger than a pilot flying KingAir350 (average of $18,000-25,000 USD net monthly).
I hope you all have a general idea now of the pilot's salary in Asian countries. I personally prefer working in Asia because living expenses are comparatively lower than in developed countries where the pilot salary remains almost the same on both ends.
Let's enjoy a video from Dutch Pilot girl about pilot salaries in other places around the world.
But remember whether you have a big salary or low salary, you always need to be determined and hardworking first to become a successful pilot and don't forget it also requires a great deal of investment.
CLICK HERE TO CONTACT ME IF YOU HAVE MORE QUESTIONS! FILL UP THE FORM!
AUTHOR
Capt. Anwar Parvez
Certified Flight and Ground instructor