PILOT KITS FOR FLIGHT TRAINING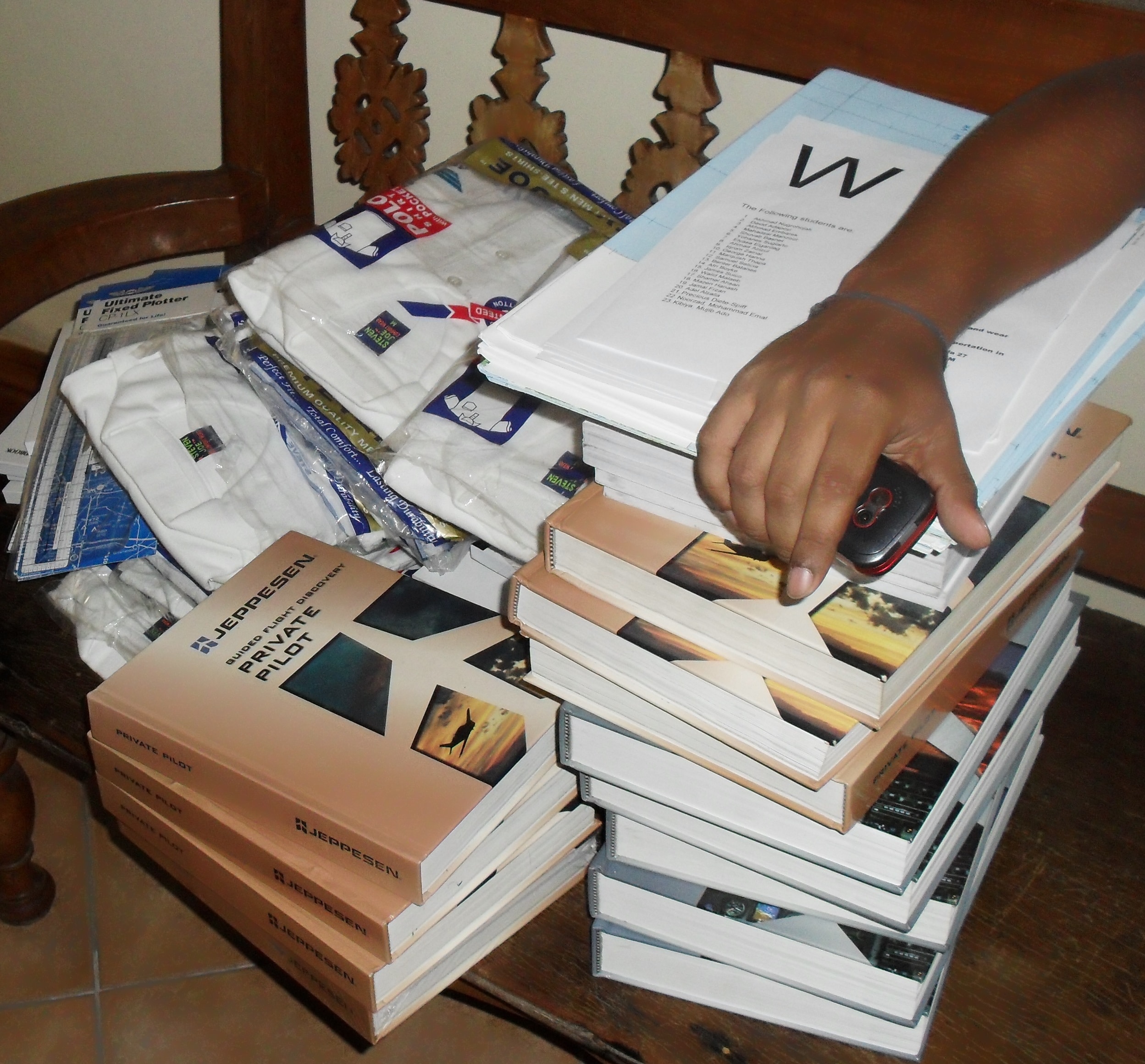 I hear this very often from many of my pilot students "Captain, What pilot book and pilot headset do you suggest we buy"? Being a Commercial pilot and certified ground and flight Instructor (CGI/CFI), I would suggest a list of my choices here based on my personal teaching experience.
Once you decide to enroll in a flight training academy, I would highly recommend every student pilot that you purchase your Private and Commercial Pilot kits before your Groundscool begins. They are available in Local Pilot shop and online. Sometimes a few of my students request me if I can purchase them online for them because some of them do not have a credit card for online shopping and they are also a bit confused about where to buy them online.
I suggest you should purchase from an Online trusted seller rather from a local pilot shop because it would save some of your cash and cost you lesser. The price in the local Pilot shop could be a bit expensive than the normal price range online. But buying Online, you have to also consider additional International Shipping & handling cost, 12% VAT or TAX and most importantly International Delivery time. Unless, if you want to get them handy quickly, you need to spend some extra to get them from Local Pilot Shop nearby.
It is absolutely important that you get the right books and a good headset to prepare for your ground school, exams, and actual flight training. Sometimes getting a book having a difficult English language pattern and not having clear graphics will cause you a waste of your money.
So here is the list of books below:
My list of choices of Pilot Heasest for Student Pilots :
Other pilot Kits:
Details of Pilot Kits you should consider:
Jeppesen private pilot Handbook and ASA Ground School (PM2) are an excellent reference book with a lot of necessary information and easy to understand in Basic English. They also have a lot of good graphics which make them easy to understand. You can buy any of them or all of them and start reading before enrolling in a flight academy.
Airplanes handbook is a good reference for all flying maneuvers for private and Commercial in detail for the flight training. The book is very easy to read and has many useful tips and techniques.
Glimpse pilot FAA knowledge test will prepare you for your private and Commercial pilot tests both in Civil Aviation and Academy's Exams. All the questions to relevant subjects can be practiced using this book. The answers to the questions are also given with a thorough explanation.
Having a good headset is very important for your initial flight training. You may buy a cheap headset but it might be uncomfortable during long cross country flight because it creates some pain and pressure around your ears. For an Average headset, I would suggest you may get David Clark headset. For the better option, you might consider purchasing the BOSE A20 Aviation headset which may seem a bit expensive but it can be the best buy because you can use it as a frequent flyer every day. It is also an ideal pilot headset to use upon getting your first pilot job once you graduate. The headset is very popular because of its noise reduction technology and soft cushion with a minimum clamping force. It also has convenient Bluetooth technology which allows you to connect it easily with your smartphone to listen to anything.
A plotter and flight computer is absolutely necessary for your flight performance and planning. Plotter simply helps you to calculate distance using your Navigation Charts in Nautical miles/Statute miles. You can also find the true course and magnetic course of your destination. The flight computer is used for the Navigation log which is simply for Time, Distance and Speed Calculation.
Some of my students may find Flight kneeboard is very essential in their actual flight training because it helps them to have an organized cockpit for their flight training and leaves plenty of room for other tasks.
Aircraft Fuel Tester is necessary to check for fuel contaminations, water and also to determine the color of fuel to ensure whether the right grade of fuel is being used.
A few of my students ask if they require IPAD for their flight training. Well, It is not necessary to buy an Ipad for your initial flight training stage but once you finish your finish Private pilot flight training, It can be useful for your long Cross country flights at several aerodrome same days. It can be also one of the most essential tools when you start your Instrument Flight training because it's very convenient to use all the electronics charts and maps from your IPAD mini which helps to have a well-organized cockpit.
AUTHOR
Capt. Anwar Parvez
Certified Flight and Ground instructor