COMMON STUDENT PILOT MISTAKES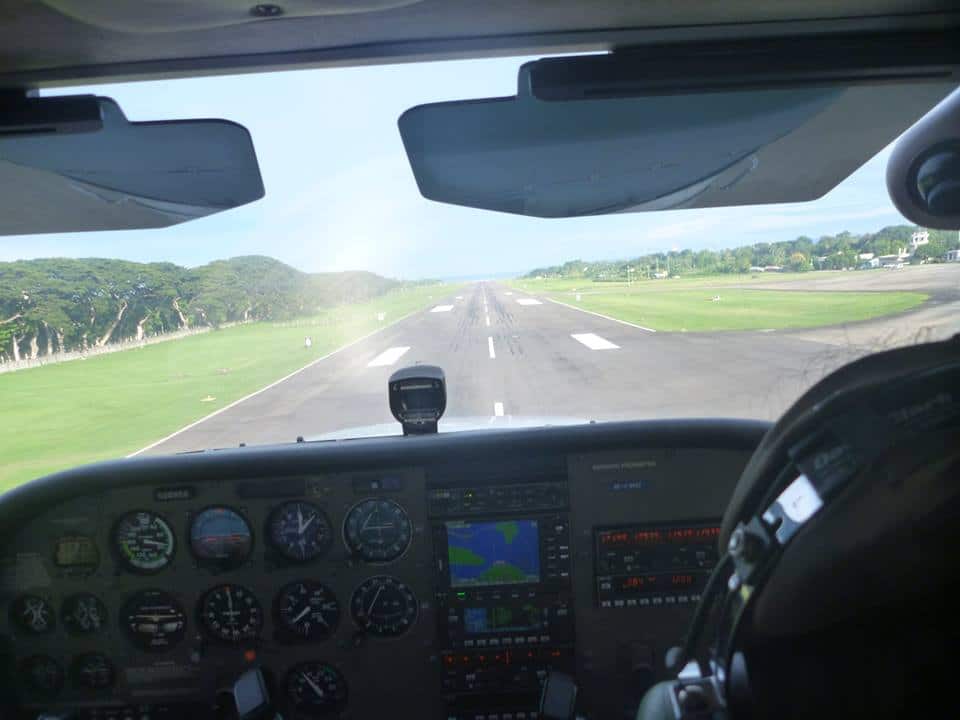 Working as an instructor (CFI/CGI) in the Philippines for a couple of years, I have experienced many common mistakes by most of my students. In this blog, I would like to give some tips to my fellow students and future aviators.
If you are thinking of becoming a commercial pilot is an easy task, you might consider to read this blog. There is a lot of dedication and hard work needed to become a successful pilot. As student pilots, you will commit many mistakes and errors during your training phase both in-flight and ground training. But know this, making mistakes and learning how to recover is one of the best ways to become better and better.
In this blog, I will give some tips which may help all student pilots to avoid some common mistakes which can be hazardous for your training flight. Before we proceed to blog for the discussion let's watch a video. Yey!
Now, let us see what else we can add up important here as not to commit mistakes during your flight training.
Going for a Flight Unprepared and Unorganized!
One of the most common student pilot mistakes is related to preparation. Many student pilots assume that they know enough or more than what actually is required for a successful training flight. Poor preparation may include not knowing what flight lessons to practice with CFI, not having enough theoretical knowledge to perform certain flight maneuvers, not bringing Operation flight plan (Navigation Log) during a cross country training flight and not having all the necessary information such as aerodrome, route, frequency, nav-aid information for a proper flight plan. Every student pilot should know that preparation is vital for flight training. Otherwise, you will be wasting your valuable flying hours.
Leaving Checklists behind!
A common mistake is not to follow different phases of the Aircraft checklist orderly in flight. Thorough Pre-flight checklist steps should be completed before takeoff such as magneto check, altimeter setting, getting all ATIS info correctly, etc. One of the other common mistakes is not following the pre-landing checklists such as forgetting to turn on auxiliary boost pump or landing light, not using the current altimeter setting (QNH, QFE) and proper flap setting for landing, etc. Student pilots should memorize the Checklist items very well and should try to perform them being deliberate and spontaneous during their training flight.
Impulsive and Impatient!
Some student pilots want to finish their flight training as quick as possible before the standard required time period. They want somehow to have their license ready quickly without having enough knowledge and demonstrating the necessary skills. This practice can be dangerous to become a safe pilot and remember that there is no fast track to becoming a competent and skilled pilot. It's important that you give enough effort and time towards your goal. The process of becoming a pilot needs patience and building blocks, with each block representing key learning that brings you closer to become an efficient pilot. Many students want to rush through their ground and flight lessons that they require more attention and want to jump ahead which causes frustration and failure to effective learning. Remember that you need to always give enough dedication and time towards learning good airmanship.
Lacking Radio Communication skills!
Nowadays Airports and Airspace around the world are getting complex and busier constantly. Thus, communication over the radio with proper phraseology and the phonetic alphabet is compulsory for any pilots. But to many trainee pilots, it seems a daunting task which increases the margin of error in other segments of flights. It is absolutely necessary to respond swiftly and accurately with an air traffic controller because mishearing can lead to a big mistake such as ground or mid-air collision. So don't limit your practice only in your flight training rather try to listen to radio communication more and more using aviation handheld radio and make a habit of reading online articles and watch live or recorded communication videos from various sources of the Internet. This will help you to develop your radio communication skills very fast as a trainee pilot.
Focusing too much only Inside or Outside the cockpit!
If you are not flying IFR, it's important that 80% of your time for scanning technique should involve looking outside the cockpit and the remaining 20% of your time should be given for scanning your flight and engine instruments. Student pilots must develop their pilot instincts and situational awareness during flying with their instructors and practice not to focus or fixate towards one task because flying is a combination of many tasks at the same time.
Unnecessary Radio Calls!
Student pilots can confuse the controller sometimes because of not knowing what to say before pressing the mic button. The standard practice should be "think before what to say" and try to speak with a modulated voice (Not high/low pitch voice). You also need to keep the mic at least one inch away from your mouth.
Lack of Situational awareness!
This is one of the difficult tasks for student pilots to maintain situational awareness during their early stage of flight training especially when they are learning basics of flying such as how-to scan outside, cross-check instruments and aircraft position, at the same time communicating with air traffic controllers or making contacts with other aircraft. To become a safe pilot, you can practice flight simulators at your home using your laptop/Pc software. It helps you to have good controls of your aircraft in actual flight training and you will get more time for other tasks as well as to develop situational awareness.
GO/No-GO decision!
One of the most important decisions every pilot needs to take is the "GO/No-GO decision" in their entire flight training career. Try not to show hazardous behavior inflight such as impulsivity and macho because these can lead to severe accidents or incidents. If you are not sure about anything, assess the situation ahead of time, use the "IM SAFE" and "PAVE" checklist in the preflight stage and you might consider not to go for the particular flight or to go around/missed approach for another safe landing if you are already in flight.
"IM SAFE" stands for :
I- Illness, M-Medication, S-Stress, A-Alcohol, F-Fatigue, E-Eating/Emotion.
"PAVE" stands for:
P-Pilot checklist, A-Airplane Checklist, V-Environment, E-External Pressure.
I will discuss them in detail in my another coming soon blog.
Not having any weather briefing!
It is absolutely necessary to get proper weather briefing from your instructor or to check yourself current METAR, TAF, weather en-route to destination and the alternate airport, Notams of the airports before getting ready for every flight. There are many general aviation accidents and incidents happen due to poor knowledge of what to expect in different kinds of weather around your flight training route.
Not using Airport Diagrams!
Many student pilots are unaware of the taxiway and runway markings while having their flight training in an International or big airport. You should have good knowledge of Airport operation procedures and should carry the updated airport diagram during your training flight. This helps you to avoid confusion among other aircraft's current locations and reduces the chances of a runway incursion.
Sleeping through early morning flight!
I have experienced, some of my students sleep through their early morning flight because they did not sleep enough through the night before their flight. If this is the case, just be apologetic and tell your Instructors ahead of time because a good instructor does not waste your time if you cannot concentrate on flight lessons. But make sure to avoid it to happen again!
Not Getting your Instructors with a Coffee/Drink!
It might sound funny but believe me, this is actually true in case of many Instructors – that some students buy drinks before the flight but not getting an extra coffee/drink for their instructors during long cross country flight. Sometimes bribing your instructor with a small drink before your flight might change the environment inside the cockpit into a friendly productive flight. So next time you read this blog, try it out!
AUTHOR
Capt. Anwar Parvez
Certified Flight and Ground instructor