FLIGHT ACADEMY FRAUDS EVERY STUDENT PILOT SHOULD KNOW ABOUT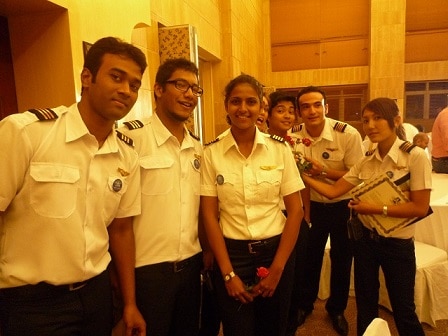 Many new flight schools have come online over the past decade, with plenty of exciting ads all over the globe. being in the Aviation industry for the last few years and employed in the Philippines as a trained Bangladeshi Instructor, I can give you some very useful tips that would help you to understand how most aviation schools want to do business with you making a lot of promises.
Not giving you the hidden cost in your flight training Program
Many flight schools worldwide hide from their actual quote or budget for the commercial pilot training program. In the Philippines, some schools hide their 12% Tax/VAT on top of your total training Package. And they will ask for 12% VAT at the end of your training when you have no choice but to settle their dues. Some schools will never issue you an official receipt of your payment which means they do not pay their yearly Tax but still charging all the students additional for that. Don't enroll in a school where you will pay 100% cash in advance. Always choose an academy where you can pay within 4/5 Installments.
Giving False information about the Academy
There are many aviation schools that are not telling you the truth about the number of airplanes and the availability of Instructors in the school. This is very important to consider before you decide to take admission if the academy has enough training aircraft for its student pilots. You also need to be aware of their Instructors and Students Ratio. If the academy has only a few Instructors, it might cause your training to complete in longer period than what they have promised you. Always ask for the actual number of Instructors teaching in school and their background as well. It is good if they were the graduates from the fellow academy. In that case, you might have a chance to work with them as an Instructor after you graduate from there.
Not telling truth about the actual duration of the flight training
Keep a note on this, a good aviation school always make sure that they will provide quality teaching in both ground training and flight training. To ensure that they will ask you to do your homework before every class and every flight training. If the school promises about a year or less than a year of time for your commercial pilot training with the Instrument rating program, it very much possible they are lying about it. A good school won't ask you to take flight training every day. They will rather give you 2 or 3 schedules of flights per week and Instructors shall give you a proper pre-flight briefing and post-flight briefing to ensure you learn your lessons well and come fully prepared for next flight. In the top Academy, it takes a lot more than just 12 months. In my opinion, if you are sincere and disciplined, You would finish your training within 18-24 months of time.
Know more about IFR flight training facility
Most of the schools in the Philippines do not offer a great facility for your Instrument flight training. Because it seems difficult to find good flight and ground instructors for Instrument training. The reason behind is most of the good IFR instructors do not want to work in aviation school, rather they join Airlines as the first officer. You also need to ensure the academy has actual flight Instrument flying at day and night rather only flight simulator. Standard IFR training involves actual Cross country IFR flight. They will teach you the RNAV/ILS approach, VOR/DME approach, NDB approaches, etc. and these are the basic requirements which will prepare you well for an airline interview.
Some flight schools might offer you jobs even before you enroll in the academy. Stay away from those schools. They only care about your money.
When you have a few choices of aviation school, make sure that you choose the academy that has a long history in the Aviation industry and more success rate among their graduates. A senior pilot or a flight instructor may help you here to take the right decision. You should also consider the location of the academy because this is one of the most important factors. The environment around the academy matters and a good location will always keep you motivated towards your goal. You will also make many new friends there and explore new things and cultures which teach a great deal about practical life.
Beware of the academy who have a massive cancellation policy and non-refundable deposits and they also will try to slow your training by not making you fly weekly. They might give you not standard training in ground class and make you fail the tests. And they will charge you extra for re-examination fees. Sometimes, they might try to convince you that you are a bad pilot and you need to buy more hours in order to fly more. This is why it is very important that you have someone to speak with like a senior student or your native Instructor from the academy. They can guide you well and give you all the right information before you decide to enroll.
AUTHOR
Capt. Anwar Parvez
Certified Flight and Ground instructor